On a warm (actually, HOT!) Saturday I hopped into my car, blasted the AC and headed west from Syracuse to the picturesque Fountainebleau Inn in Alpine, NY. There I found Jade and Charlie bustling around the Inn prepping for their big day.
As the girls applied makeup and the boys donned their jackets a thunderstorm crashed into the building. Fortunately the storm lasted only a moment and by the time everyone was ready to head out to the ceremony the clouds had parted and the sun was shining–the perfect setting for Jade and Charlie's heartfelt ceremony that soon took place.
Jade and Charlie incorporated themselves into every part of the day, from the beautiful handmade ceremony arch to the hand crafted reception décor. It was clear to all that this day was a labor of love between two deeply connected souls. It was also just as evident during the portrait session how much Charlie and Jade are meant to be. From behind my camera I was able to watch them together enjoying each other's presence. It's a wonderful part of being a photographer to experience and capture these moments.
I spent the rest of the evening capturing the time spent with their family and friends as they partied the night away. I feel honored to have photographed this beautiful day for Jade and Charlie. To the newlyweds I wish you both many many years of happiness and heaps of love. Enjoy the photos:).
~Caly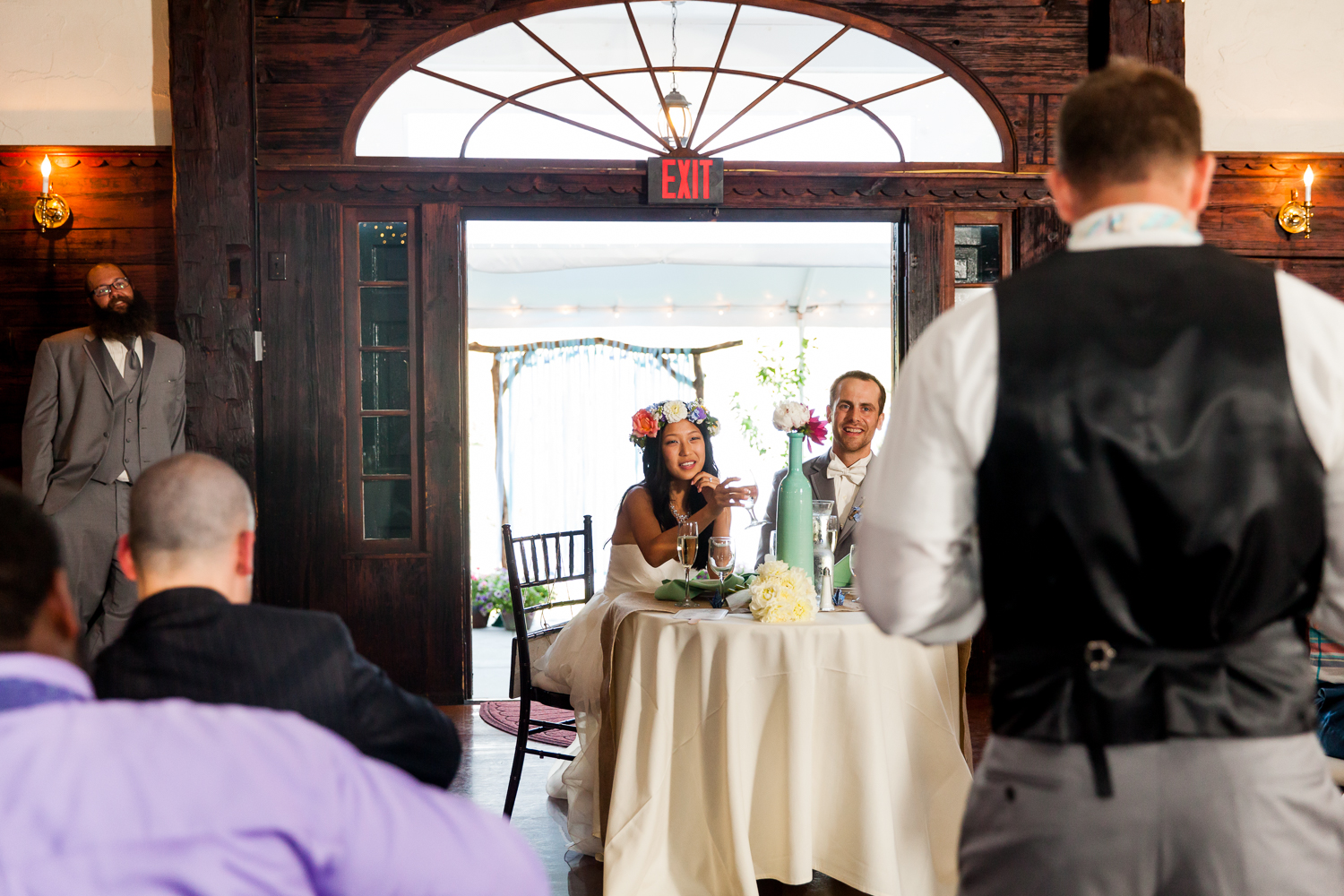 Vendors
Photographer: Calypso Rae Photography
Venue: Fountainebleau Inn
Caterer: H&J Hospitality
Flowers: Plenty of Posies
Wedding Dress: Watters
Suits: Perry Ellis
Rings: Brilliant Earth